a project, a practice, an ongoing story by Baco Ohama
For a long time I have had an interest in language; in what gets carried and conveyed, hidden and revealed, through one's use of language; and in what gets discovered and understood when working with language as one aspect of an artistic practice. I am interested in stories that aren't necessarily narratives told in one stretch, from beginning to end. My interest is in building, telling, and sharing stories in ways that might be experienced through glimmers and bits or felt in the relational spaces between locations and generations, between the dreams of night and the sensory experiences of day, between the uncanny and the mundane, and between the spoken and heard. 
wings walking water is a project and practice that plays in the osmotic space of both the known and unknown and tends to flow backwards and forward in time, moving from location to location, site to site, even as I try to live and work mindful of each present moment and experience . . . 
sensorial still
I want to spend time during this year of being seventy – exploring, reflecting, and trying some things out – finding ways to adapt my creative practice if need be. I know that changes in our ability to sense (to taste, to smell, to hear, to see, and even to feel some say) can be a natural part of aging, but even so, the possibility of losing my vision or any of my senses makes me uneasy. Well frankly, it can feel at times, terrifying. 
Working with the sensorial has felt like a part of my identity, just as much as my identity as a Japanese Canadian or as a prairie farm kid or as someone who works and plays with language. It's a part of my history and experience. It's how I understand my own voice. While the loss of any sensorial ability can be devastating, I also know that loss can be an opening, an opportunity – and that on the other side of loss one can create new possibilities. And this is how I want to approach this study and investigation with sensorial still. When I find myself in circumstances not necessarily of my choosing, I can always dive in and problem solve, accept the new challenges, and explore new ways of working. This mindset of adapting and embracing an approach that considers the other side of loss, is something that I feel I've inherited from my parents and grandparents.
I don't know what forms any new works might take, but my approach will be to follow my curiosity and wonderings, my intuition and exploratory play, to trust myself and to see what surfaces and what I might discover as I sense my way through this process with sensorial still.
The little one minute video above, a dance of eggs, is part of this exploration and this trust.
(Monday, January 3, 2022)
the poetic and the pandemic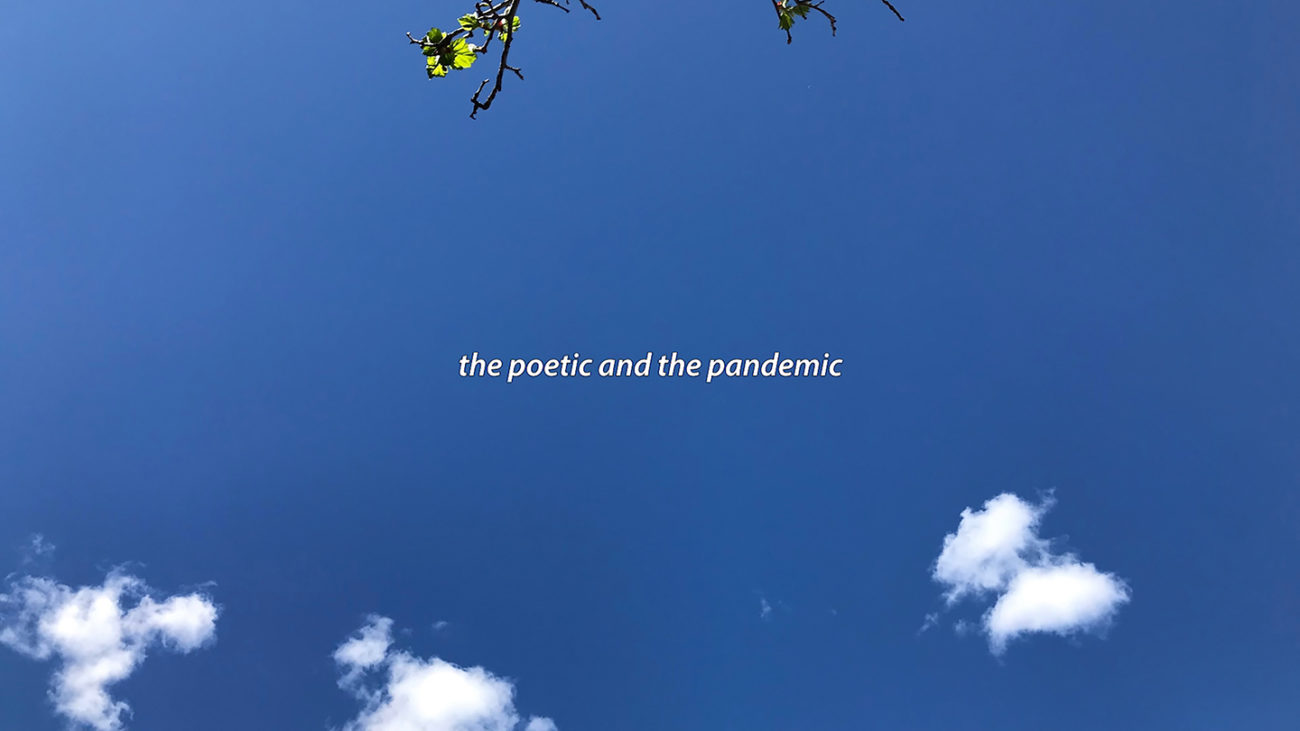 After six months of writing haiku and working on this text walking video, part one of the poetic and the pandemic is finally completed.
I share it with you here on my website, with the hope that all of you are staying well and finding creative ways to manage through this strange and challenging time.
(Tuesday, September 1, 2021)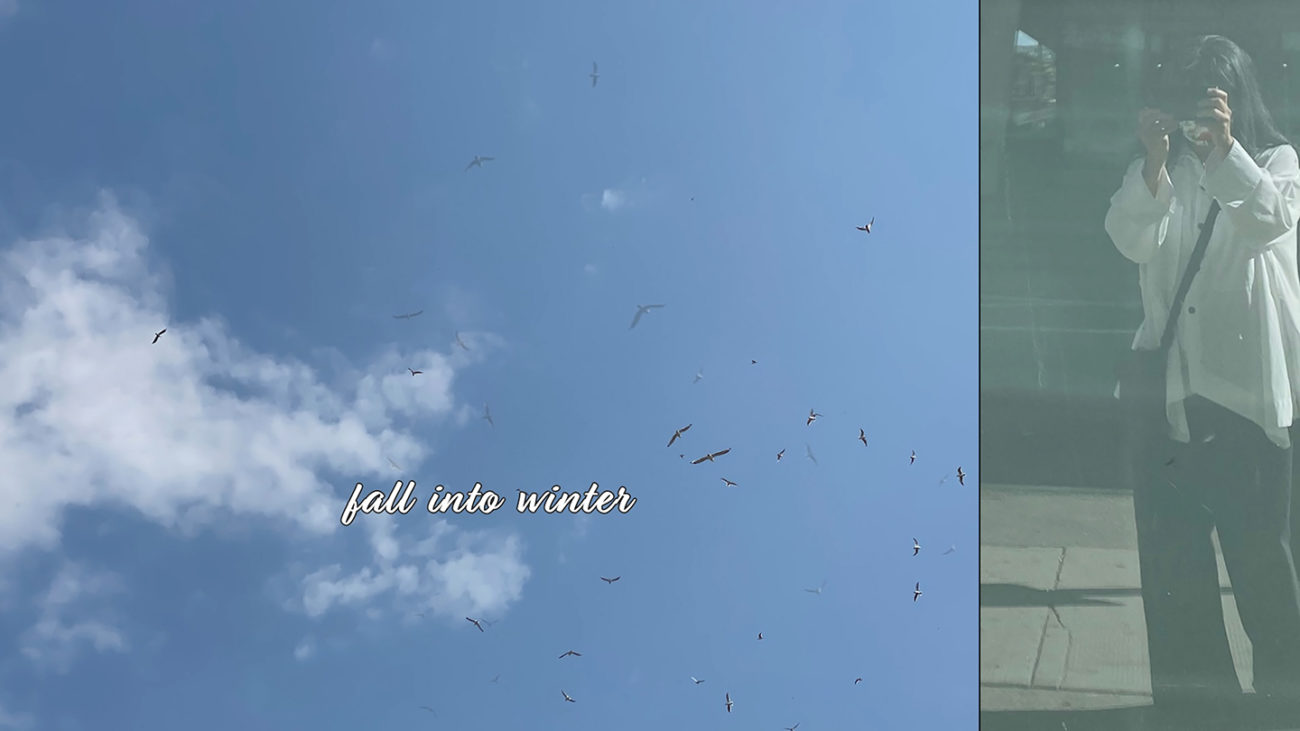 The fall into winter video is part two of the poetic and the pandemic project. 
From September until the end of December 2020, I continued to go out text walking in local neighbourhoods and with the material gathered on those walks I started to write a series of short poems. Eventually those poems made their way into this video piece.
As I post it here on my website, my hope is that all of you are finding ways of staying safe and staying well. And I also hope that there's been much kindness and a sense of wonder to your days. 
(Friday, January 29, 2021)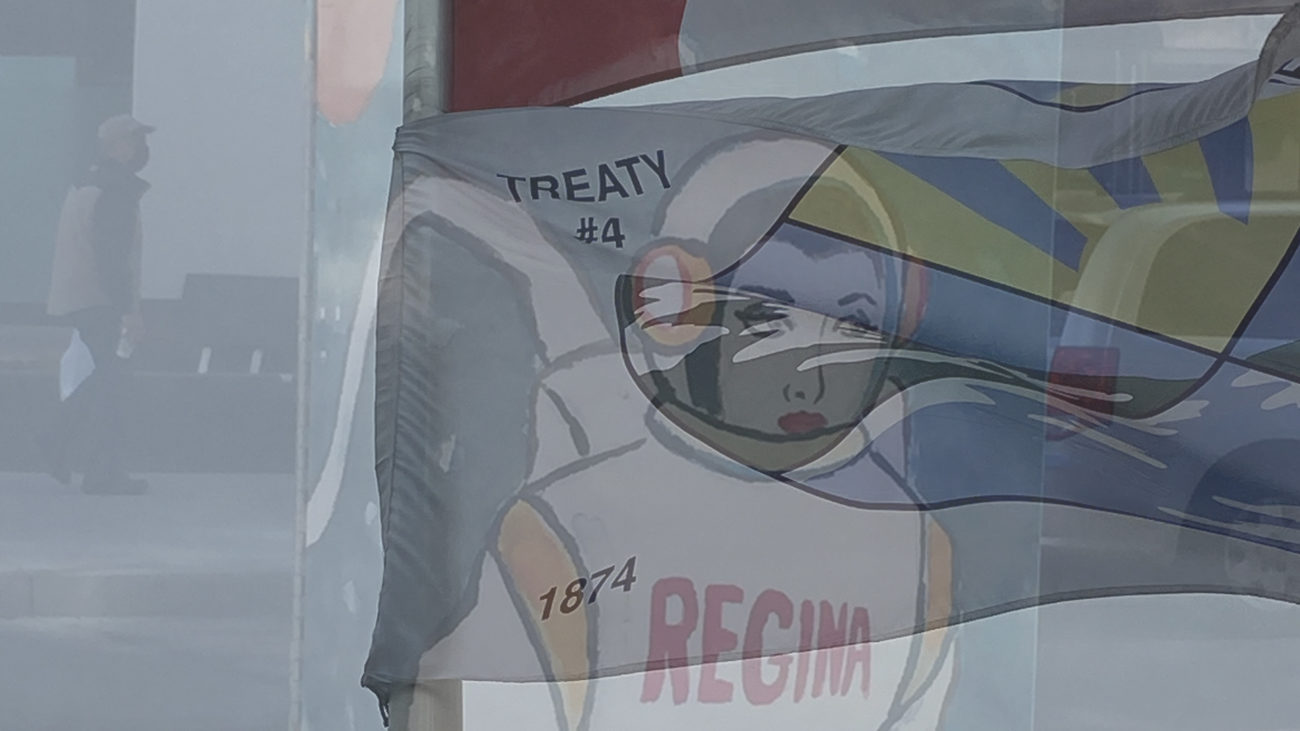 The Regina Walks video is part three of the poetic and the pandemic project. It was launched and screened at the Regina Public Library's Film Theatre on Friday, September 10th. The video was then featured in the Mediatheque space at the Dunlop Art Gallery in Regina, Saskatchewan from September 11th until December 10th, 2021.
I've started to work on part four of the poetic and the pandemic project – a series of short, text walking postcard poems.
(Thursday, September 23, 2021)

With the COVID-19 pandemic keeping me mostly inside the apartment, one of the things I thought I could do, is to try and mail out more everyday poetics postcardie letters. I thought that maybe finding a tangible, physical, personal piece of mail in one's mailbox would be something others might appreciate, especially at this time when we've been asked not to gather or to visit with each other. 
I have stamps. And thankfully last month I bought a new box of MOAB's Entrada Rag Paper, so I can keep printing postcards. Well, at least until I run out of printer inks.
Last week I figured out that it takes one stamp to mail out an envelope with three postcards in it. So although in the past my postcardie letters would often be longer, at this time I'm limiting each letter to three postcards. This way, I don't need to make trips to the post office to get my postcardie letters weighed. I can just drop them in a mailbox, whenever I go out for a short neighbourhood walk (keeping a distance of at least 6 feet from others, of course). 
Today, I've started to make envelopes since I ran out of the store bought variety. And I'm remembering how satisfying it is to be making what I need from scratch or with whatever I have on hand. This process I realize is also comforting . . .
(Tuesday, March 24, 2020)