Text walking in the shared space of the street, I glean and gather words with my phone. Then later, sensing my way, I begin to build these ICI pages. ICI is an unbound and unfinished bookwork of everyday poetics, created en collaboration avec Le Plateau-Mont-Royal.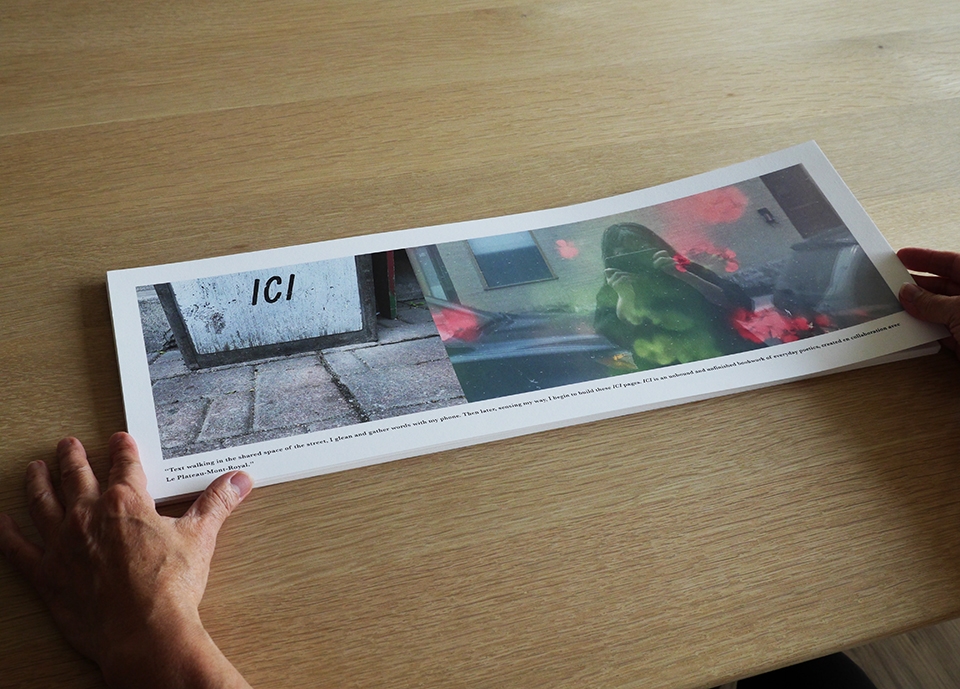 The following are a few of the pages of ICI that I began to build in the summer of 2017, writing the stanzas using only words found and photographed on Le Plateau-Mont-Royal.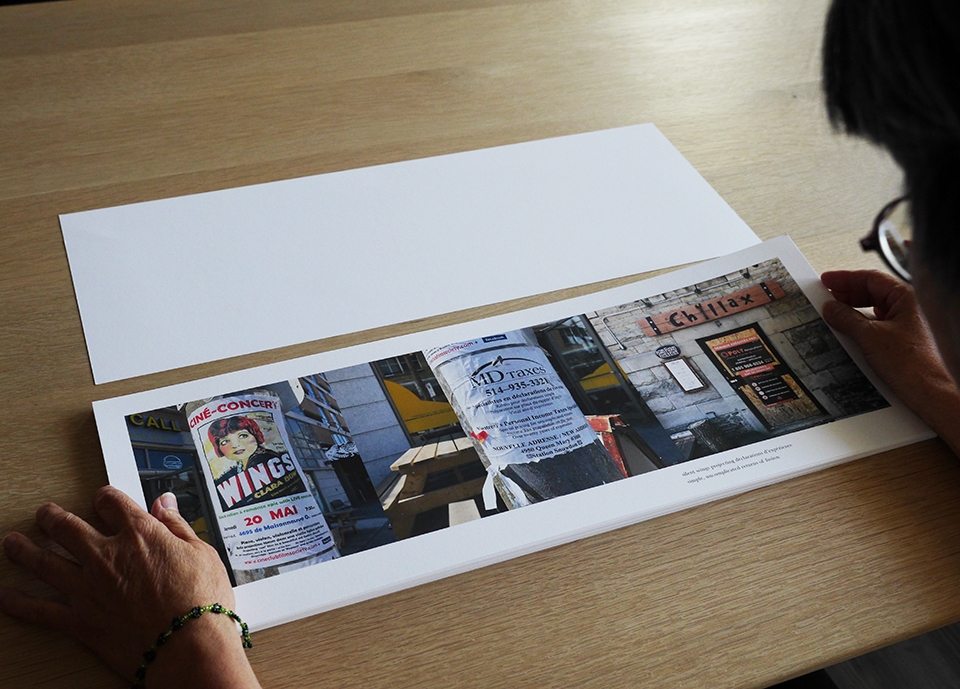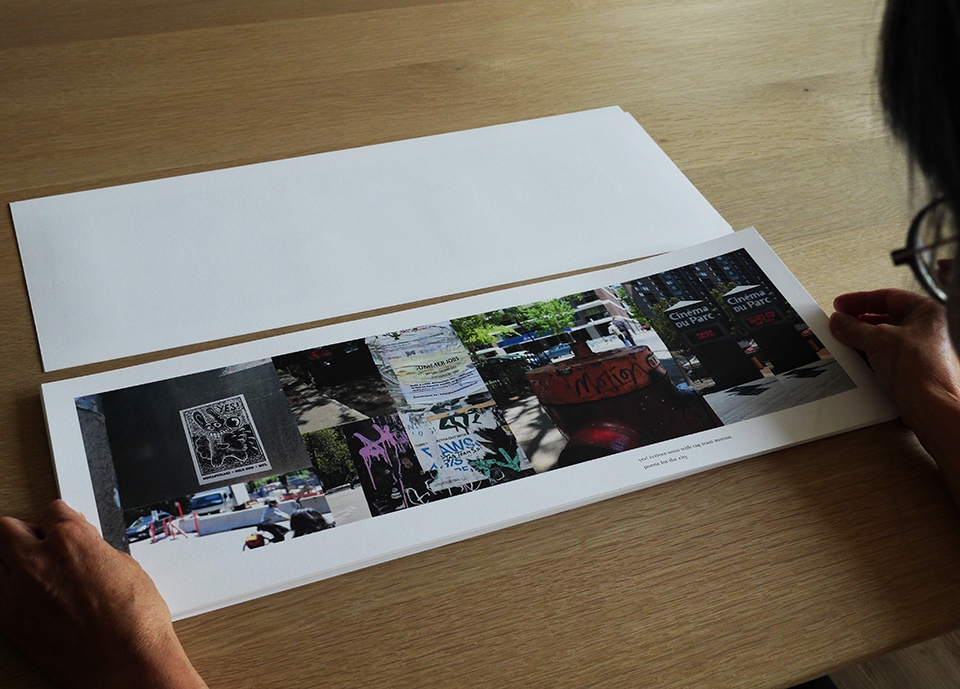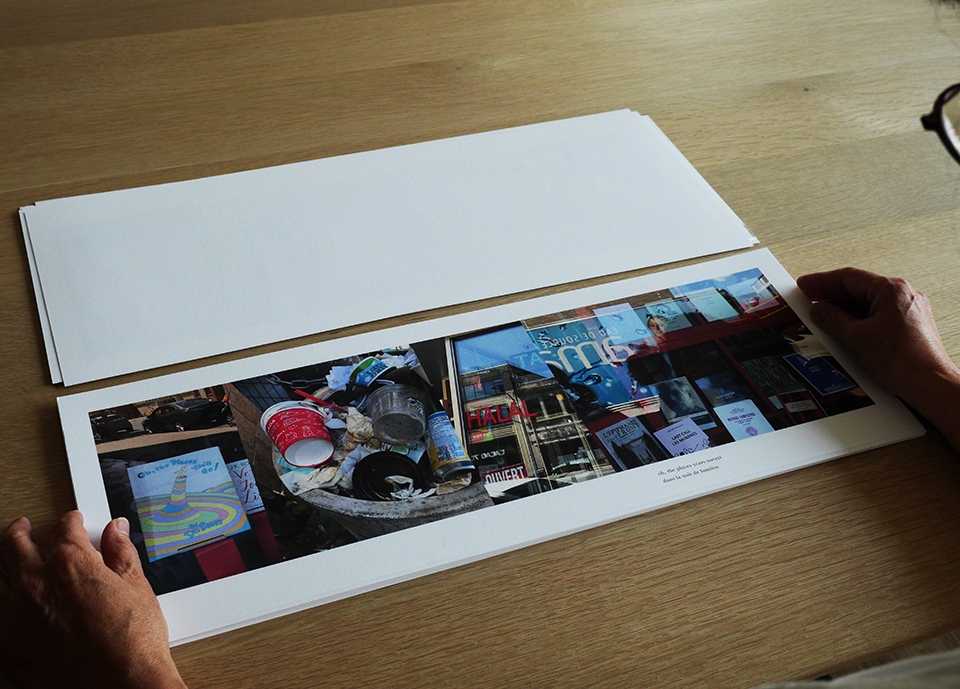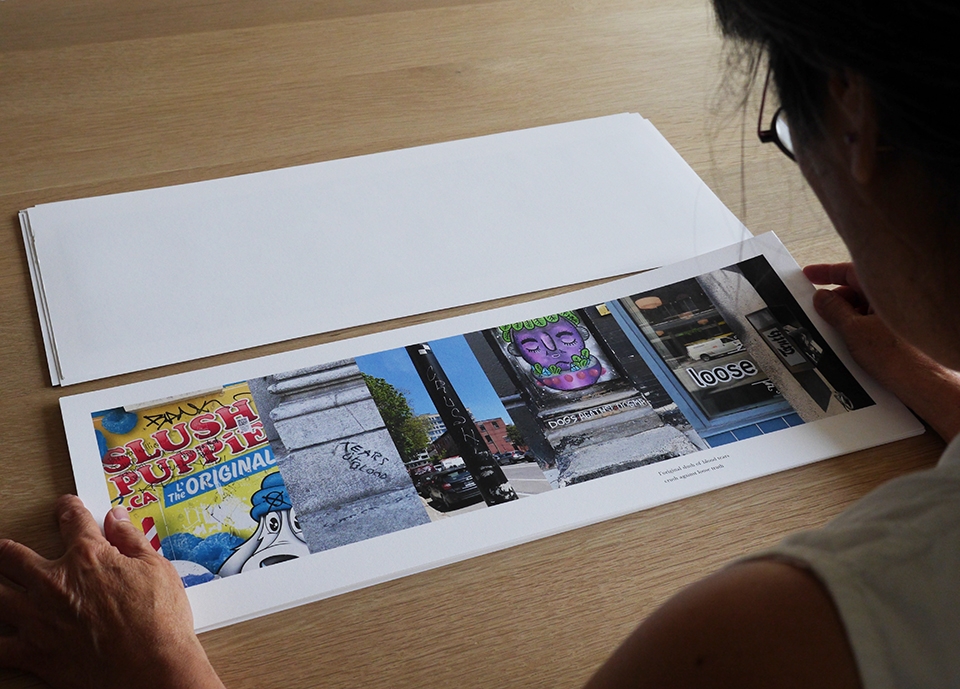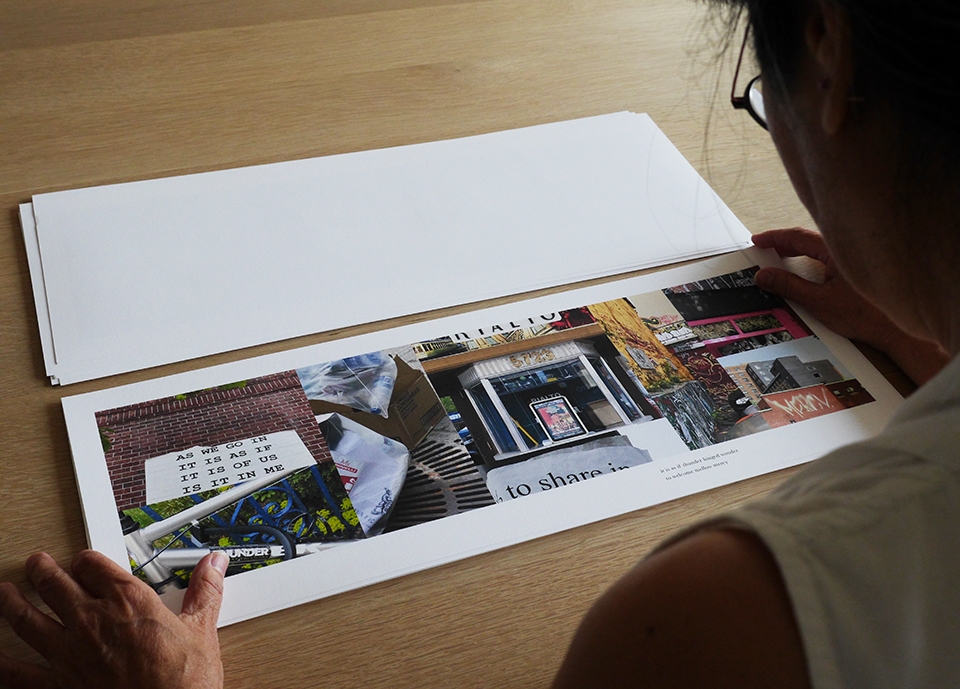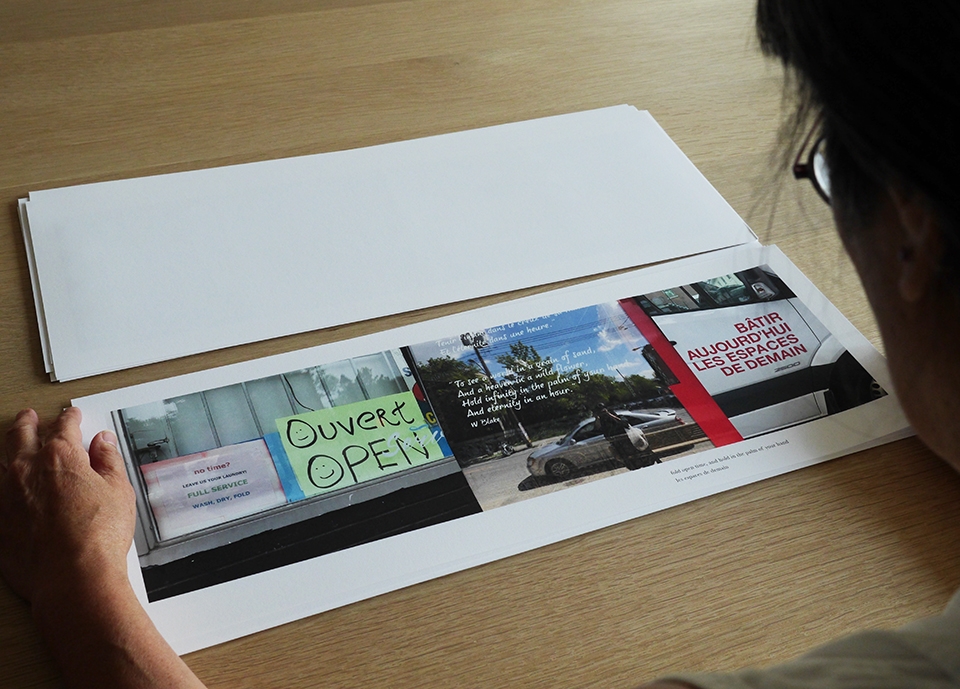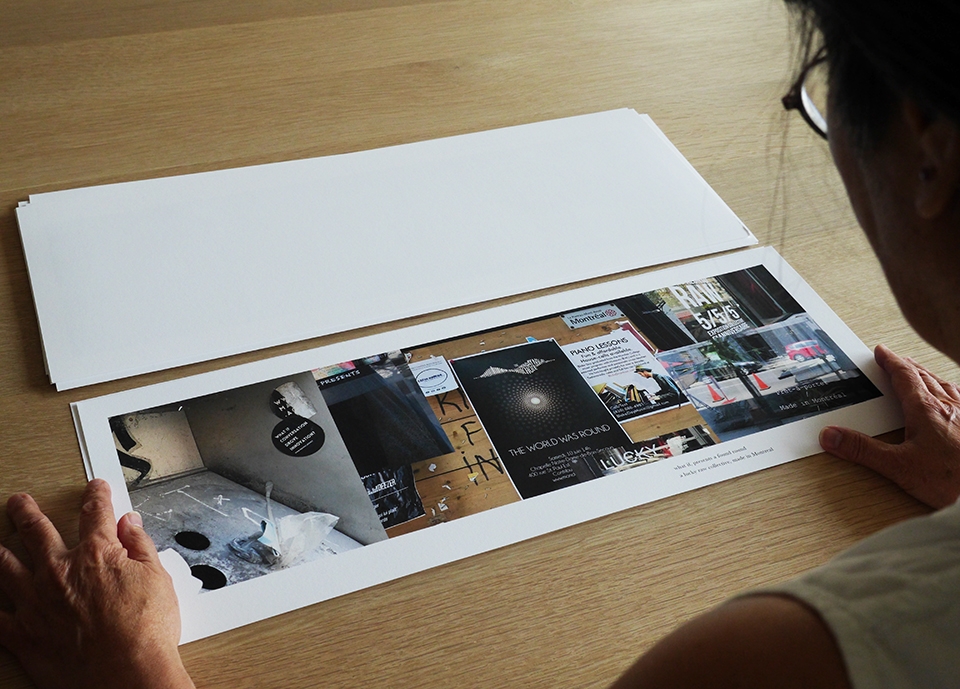 *   *   *
I lived in Montréal at two transitional stages of my life, and it was there that I began to be aware of sound's impact on my creative practice. It was also there that I began to understand some of the felt complexities that exist for me, between language and body. On a recent return visit, I decided to try text walking in the streets of Montréal, working with the felt and the found, with both French and English.
(Friday, September 8th, 2017)