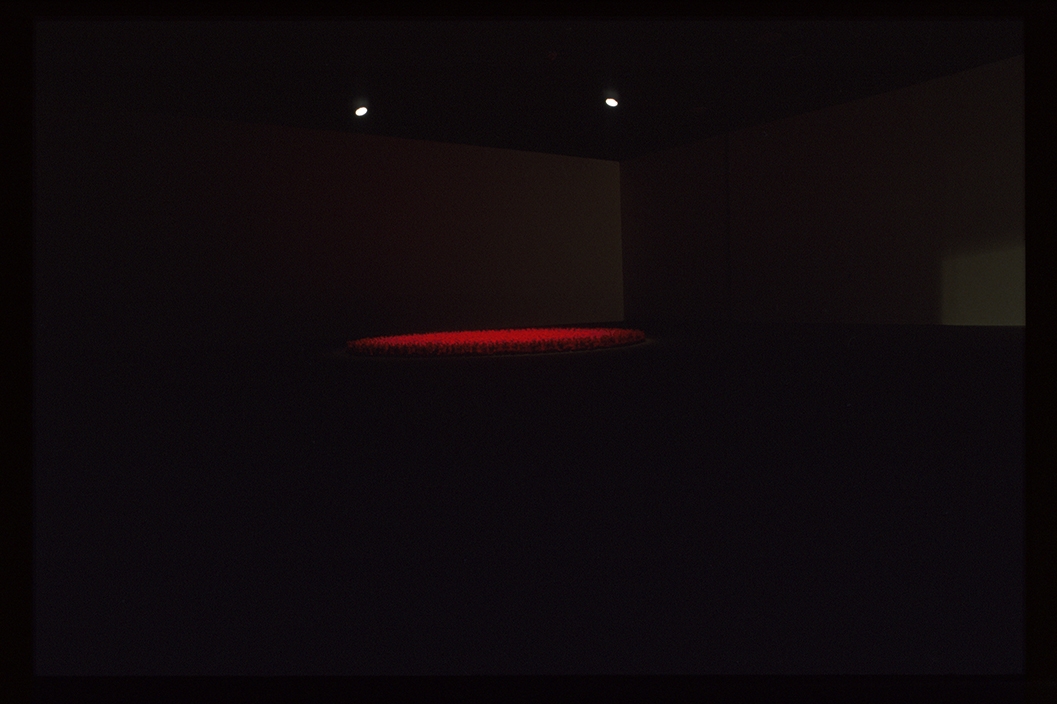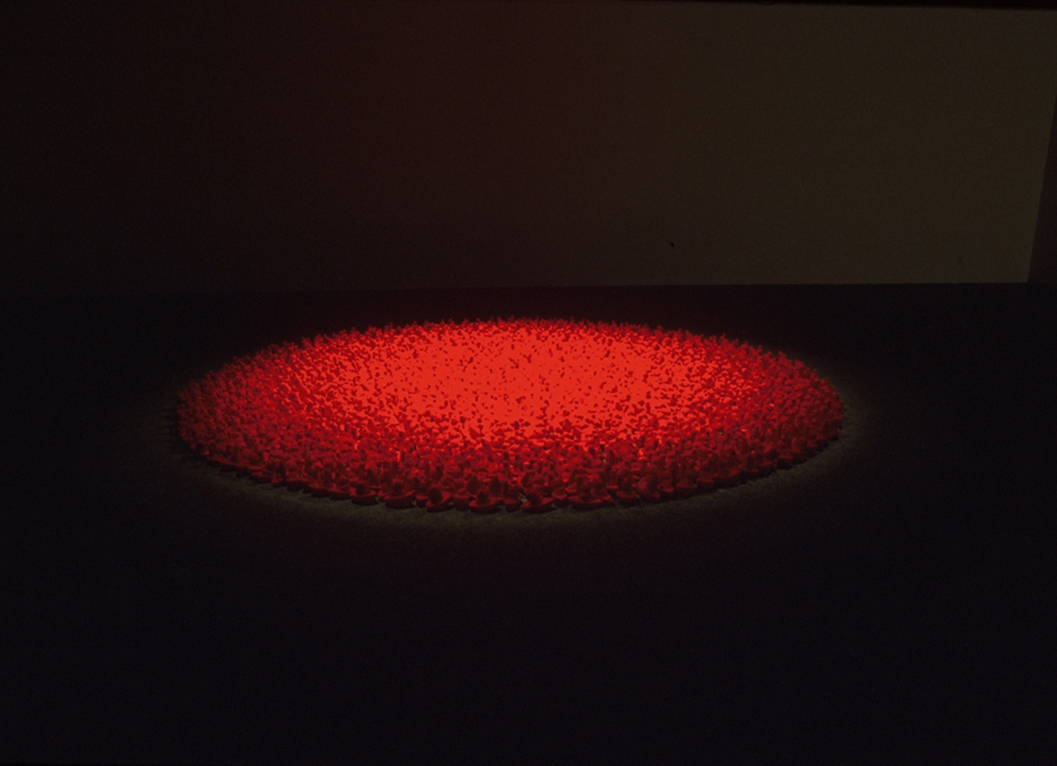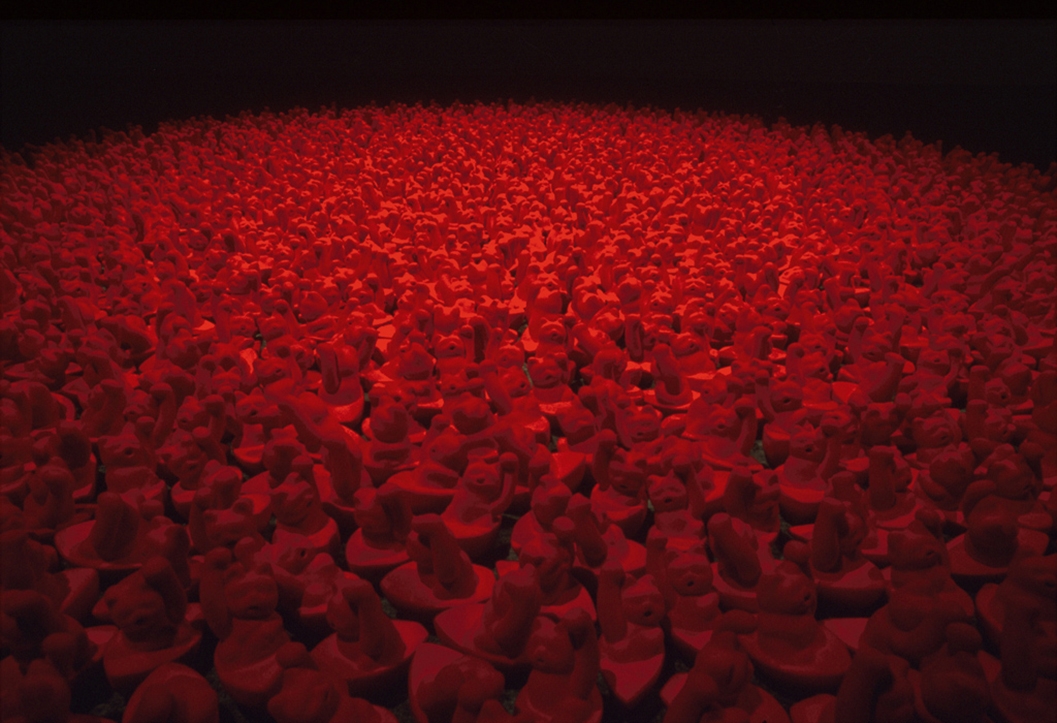 MIYOSHI a taste that lingers unfinished in the mouth was a project which started back in 1997, with a word that came to me in a dream in the middle of the night. That word, MIYOSHI, wasn't a word I knew but to my ear it sounded Japanese. The research that followed led me to new places as well as to places that felt vaguely familiar. It also circled me back to things I had been previously thinking about and ideas I had been pondering on and working with – back to the water's edge – eventually leading to the project's first installation which I sometimes refer to as (the Pool).
I was interested in how sites of unease might also be sites of comfort. This piece wasn't only about 'the Pool' itself or about the various references it made to that moment in Canadian history when 1,337 Japanese Canadian fishing boats were confiscated by the Royal Canadian Navy or to the Hastings Park "Pool" where Japanese Canadians were held prior to being sent out on trains to internment camps in the B.C. interior or to sugar beet farms on the prairies. It wasn't only about the gardens left behind and the new gardens planted wherever families found themselves relocated. It was also about cultural baggage, superstitions, lost languages, and secretly kept stories. It was about many things including respect, trust, hope, desires, and song.
It took many years to complete this installation piece and the process of creating it was filled with many uncanny coincidences, challenges, and stories.
MIYOSHI a taste that lingers unfinished in the mouth was first on exhibition at the Southern Alberta Art Gallery (SAAG) in Lethbridge, Alberta in 2000. Then in 2002, it was shown at the Richmond Art Gallery (RAG) in Richmond, B.C. and at the Owens Gallery at Mount Allison University in Sackville, New Brunswick.
*   *   *
There are many who were supportive and who shared their feedback, stories, and friendship during the years of working on MIYOSHI. And I'd like to acknowledge and thank a few of them here.
I would like to thank Joan Stebbins for her invitation to first show MIYOSHI a taste that lingers unfinished in the mouth at the SAAG. This meant a great deal to me because Lethbridge is very near Rainier, where I grew up. Thanks also to the SAAG staff, and especially to Marilyn Smith who along with Joan offered me the opportunity to design and create the exhibition catalogue as a publication project. Their trust allowed me to work in the fluid, gut instinct kind of way that I felt the publication required. Many thanks also to Hiromi Goto, Paul Chaat Smith, and Arthur Nishimura for working with me and creating response pieces for the publication.
Thanks to Corrine Cory for her invitation to share the MIYOSHI installation alongside other new works for the RAG exhibition, and to the RAG staff. Steveston, which is now a part of the City of Richmond, is where the maternal side of my family lived before they were forced to leave the west coast, and it felt important for me to share this work in Richmond. And thanks also to Gemey Kelly and the staff at Owens Gallery. Being able to be on the east coast, along with MIYOSHI, offered some wonderful experiences, some of which I am still processing.
Many thanks also to The Banff Centre for the Arts, its staff, and to all the artists who participated in The Long March residency. It was at The Banff Centre that I began the process of physically building this installation. And gratitude as well to The Canada Council for the Arts, The British Columbia Arts Council, and the National Association of Japanese Canadians for their generous support of this project.
I would also like to thank Sabrina Keskula, Gordon Barnes, Bianca Barnes, Roy Miki, Cindy Mochizuki, Sook C. Kong, and Tomas Jonsson as well as the members of my family. And to Jamie, for his support and patience through each phase and stage of this project. Our apartment, which was also my studio, went through many changes during the years of working on this installation piece. A room that for awhile became a slip casting room, later became a giant flocking booth, before it became a place to build the many crates needed to ship this piece. Our whole apartment seemed continually in flux.