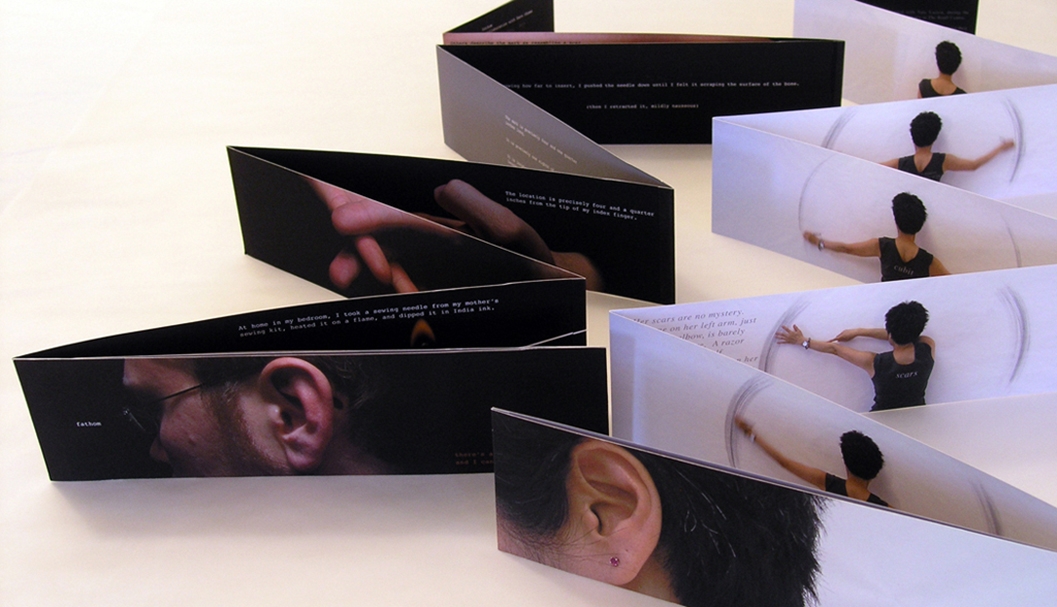 fathom is a collaborative bookwork created with Nate Larson during the Babel, Babble, Rabble: On Language and Art residency at the Banff Centre, in the summer of 2006.
The narratives explore the links between memory, coincidence, measurement, analysis, personal history, and the subjective nature of reality. fathom consists of two accordion folded works that are joined together with a translucent vellum slipcase and was printed in an edition of 12.
The length of each bookwork, when unfolded, was based on our individual wingspans, from fingertip to fingertip; the width of each panel/page is the difference between our two wingspans; and the height of the bookwork was determined by the only shared body measurement between Nate and I — the height of our left ears.